Reception - Cherry
Mrs Florence Vastel & Mrs Julie Wilkinson Class Teachers
Mrs Bev Kelsey, Mrs Sarah Quarmby & Mrs Catherine Brookes
Spring 1
This half term we are learning all about Traditional Tales. We are studying the following texts: Jack and the Beanstalk, Little Red Riding Hood and The Elves and the Shoemaker. Click here to read our medium term plan for this theme.
Literacy
We will be completing a number of reading and writing tasks such as writing a list of items in the giants house and things to put in Grandma's basket. We will be writing receipts in the shoe shop and reading simple words and matching them to key topic pictures. We will be applying our phonics knowledge to read and write a letter to the Big Bad Wolf! We will continue to learn that a sentence begins with a capital letter, needs finger spaces and must always end with a full stop.
Maths
This half term we are learning to recognise 1p and 2p coins and use them to pay for snack and to buy shoes in the role play area. We are learning to measure the length of our feet using a foot measure and tape measure and comparing our shoe size to our friends. We will be comparing our height to the other children in the class using the language of tall, taller and shorter. To celebrate Chinese New Year we will be using ordinal language when describing 'The Great Race'. We are learning to halve and double using items for the shoemakers workshop using the language of more and fewer.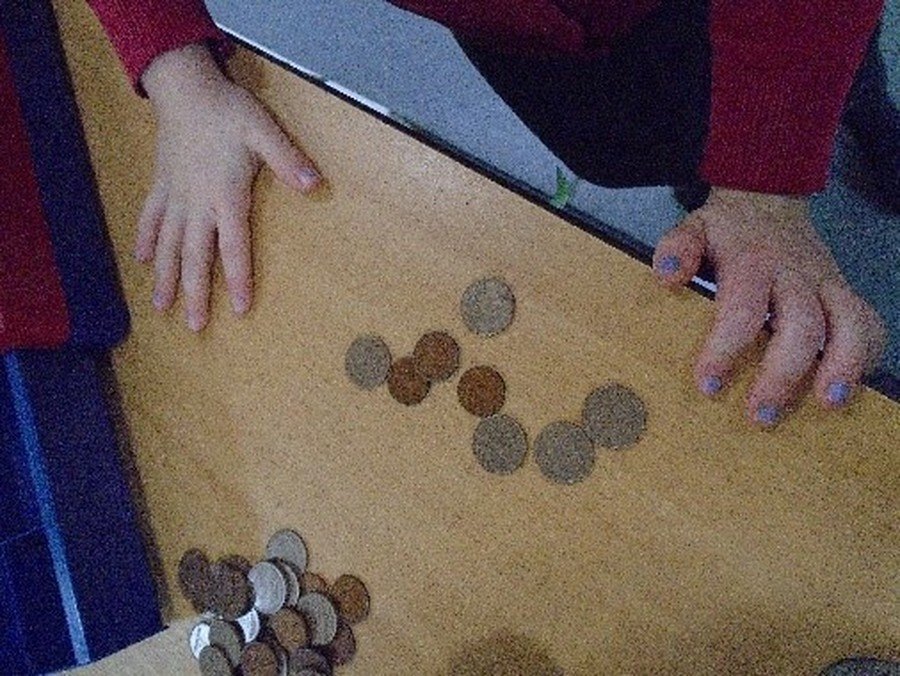 Phonics
We continue to enjoy daily phonics lessons, activities and challenges. We are learning a range of digraphs and trigraphs, recognising them in simple words. We will be blending a range of simple and topic words and writing them in sentences.
Topic
We are enjoying many tasks such as sewing little socks for the elves, making a golden goose and a beanstalk, listening to harp music and describing it. We will enjoy baking and tasting foods from Grandma's basket.
Ways to help your child
Please help your child practice their phonics and listen to them read EVERY night!!! You will soon see the difference in their confidence and reading ability.

Encourage and help your child to write their name and write labels, using the correct letter formation.

Practice counting at every opportunity, such as walking up/down stairs, shopping, counting objects. Look for numbers in the environment, such as on house doors, buses, car number plates etc.

Play simple games like 'Simon Says' and 'I spy', to help your child develop their listening skills and hear initial sounds in words.

Encourage a healthy life style by eating healthy foods and participating in lots of physical activity.

Encourage your child to discuss their environments and notice changes in it, e.g. leaves falling from trees, how insects/bugs move. How the weather changes in different seasons.

Help your child to develop their imagination by sharing stories about adventures and encouraging them to take part in role play to act out adventures of their own.

Discuss ways in which we can help each other and be good friends.
Below are links to video clips which will help you support your child to hold their pencil correctly and articulate phonics (letter sounds) properly.
Pencil grip
http://www.youtube.com/watch?v=lM_dia8QGr0
Articulation of phonics