End of SAT's week and breakfast club and staff were treated to delicious bacon sandwiches. Thank you to the breakfast club team who work hard every week but went the extra mile this week!
Two pupils went shopping with Miss Hill to get some sweets and chocolate for our Ice cream factory on Thursday 15th May.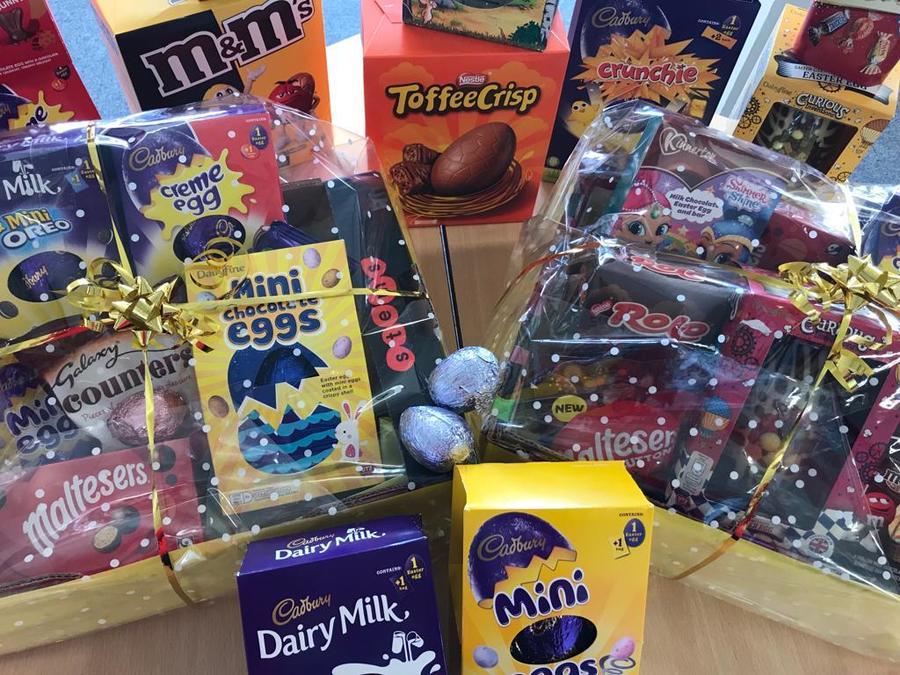 Thank you to all the parents who came to parents evening to discuss their children's progress and sample our school dinners
50% of the class received a prize for fabulous reading. Will we get 100%
Our Maths competition prize winners.
Congratulations to the winner of the Maths competition March 2019. Your board game designs were amazing!
Congratulations to our decorate a potato World Book Day 2019 winners. All entries were fantastic, well done.
The lucky winners went shopping to chose their own prizes which of course were books!
World Book Day 2019. Book character themed potato's
Everyone at Grimes Dyke joined in with the 'Greatest Day' Sign2sing performance on the 8th February 2019. Leeds live filmed the event which showcased our efforts to learn and support sign language while fundraising and having fun to support Deaf people.
Click on the photograph to go to the Leeds Live and watch our amazing performance!
Watch Mrs Vastel's interview and clips from Sign2sing 2019, just click on the photograph.
Sign2sing 2019 "The Greatest Day" by Take That and it certainly was!
Lotherton Hall January 2019
Take One Picture
'Take One Picture' is the National Gallery's countrywide scheme for primary schools. Each year the Gallery focuses on one painting from the collection to inspire cross-curricular work in primary classrooms. During a one-day Continuing Professional Development course at the Gallery teachers are given a print of a painting. The challenge is then for schools to use the image imaginatively in the classroom, both as a stimulus for artwork, and for work in more unexpected curriculum areas.