School Closure Update
School Closure Update
11 May 2020 (by L Hill (Miss Hill))
Please read the short message from Miss Hill about the government's latest information on schools.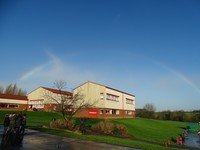 Hi everyone,
I'm sure, like me, you were all waiting for some greater clarity from the government in last night's briefing as to when schools would open again and what this would look like. It seems we are no further forward, as the news currently says the following:
Schools could return from June 1st at the earliest
The reopening would be conditional on the R number (rate of infection)
Pupils in Rec, Y1 and Y6 might be able to come to school in stages
The school found out this news alongside parents during the briefing, and at the moment we have no further information on how this will be organised and what guidance we have to follow. We share your concerns, your worries and your frustration about this situation.
When the school receives some further guidance we will communicate with parents and carers so you can make informed choices about your children. Until then, I'm afraid we continue to wait!
If you have any questions please feel free to email me or contact me via my work phone on 07585266901
Miss Hill