Letter writing challenge
Letter writing challenge
31 March 2020 (by L Hill (Miss Hill))
Do you know that older people who live in care homes are not allowed visitors at the moment? Would you like to write them a letter to cheer them up?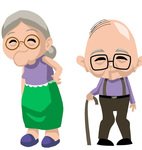 If you would like to write a letter this is what you need to do: write out your letter either on the computer or in your neatest handwriting. Remember to tell them all the exciting things you've been doing but don't include any personal details such as your address or telephone number. When the letter is finished show it to an adult and ask them to take a photo of it. They can then send the photo to everydayletters@exemplarhc.com and also copy it to Miss Hill headteacher@grimesdyke.leeds.sch.uk
In your email you need to include the town where you live so that the letters can be delivered to the care homes closest to Grimes Dyke. I'm sure you will make someone's day when your letter is read out to the people in the home. Miss Hill might even put some on the website or Twitter.