Writing
It is our intent at Grimes Dyke Primary School to provide pupils with a high-quality education in English that will teach pupils to speak, read and write fluently so that they can communicate their ideas and emotions to others effectively.
Writing is a crucial part of our curriculum. All children from Foundation Stage to Year 6 are provided with many opportunities to develop and apply their writing skills across the curriculum.
In Writing, pupils are taught to plan, revise and evaluate their writing. To be able to do this effectively, pupils will focus on developing effective transcription and effective composition. They will also develop an awareness of the audience, purpose and context, and an increasingly wide knowledge of vocabulary and grammar. We also intend for pupils to leave school being able to use fluent, legible and speedy handwriting.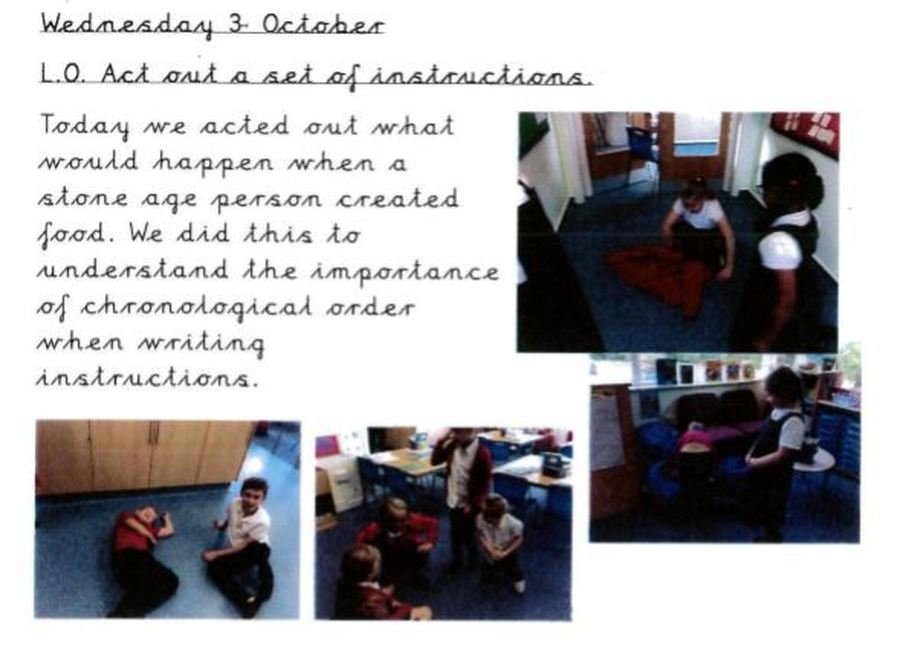 In Spelling, teachers will show pupils how to understand the relationships between words, how to understand nuances in meaning, and how to develop their understanding of, and ability to use, figurative language. They will also teach pupils how to work out and clarify the meanings of unknown words and words with more than one meaning. Pupils are also taught to control their speaking and writing consciously and to use Standard English. We have a focus on handwriting. Developing handwriting frees up working memory, speeds up the writing process and enables pupils to be 'authors who share their work'.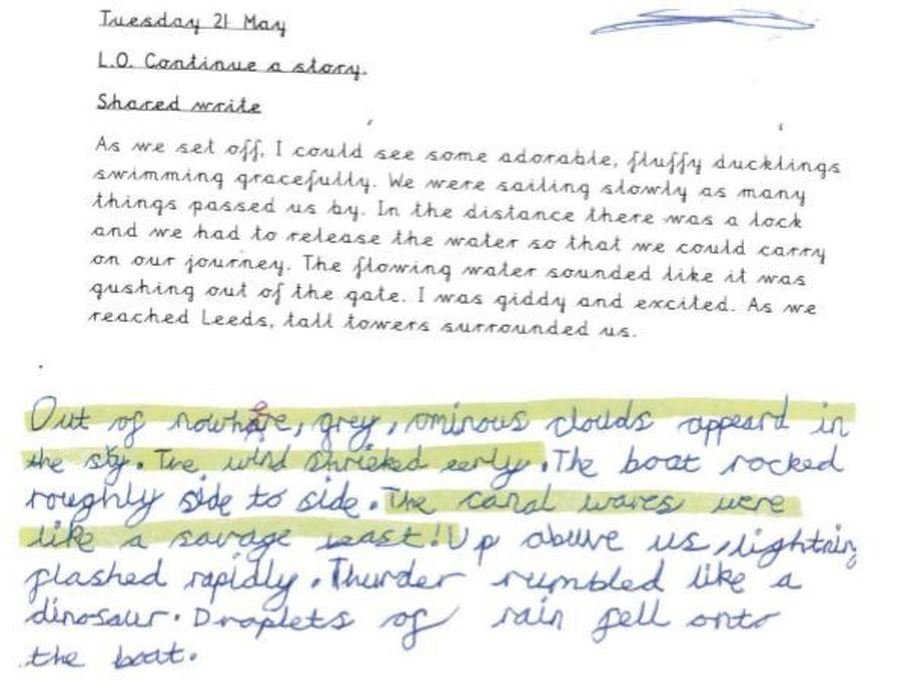 At Grimes Dyke, our writing opportunities are based on the topic, subject, whole class text or trip/visit/experience. Our selection of context is very important. We want to ensure our pupils are challenged in the contexts they study, as this is important for building cultural capital, and at the same time they are supported to bridge the gap between this and their own experiences so that the writing they produce can be personal, innovative and high-quality. Where topics are abstract, significantly removed from the children's experience or based on texts with complex themes, teachers should ensure pupils build a significant level of background knowledge and vocabulary using a range of strategies, e.g. use of artefacts, visitors, trips, first hand experiences, video clips, sound files, additional supporting texts, in-depth reading and use of multiple texts, discussion, drama, imaginative and supported play.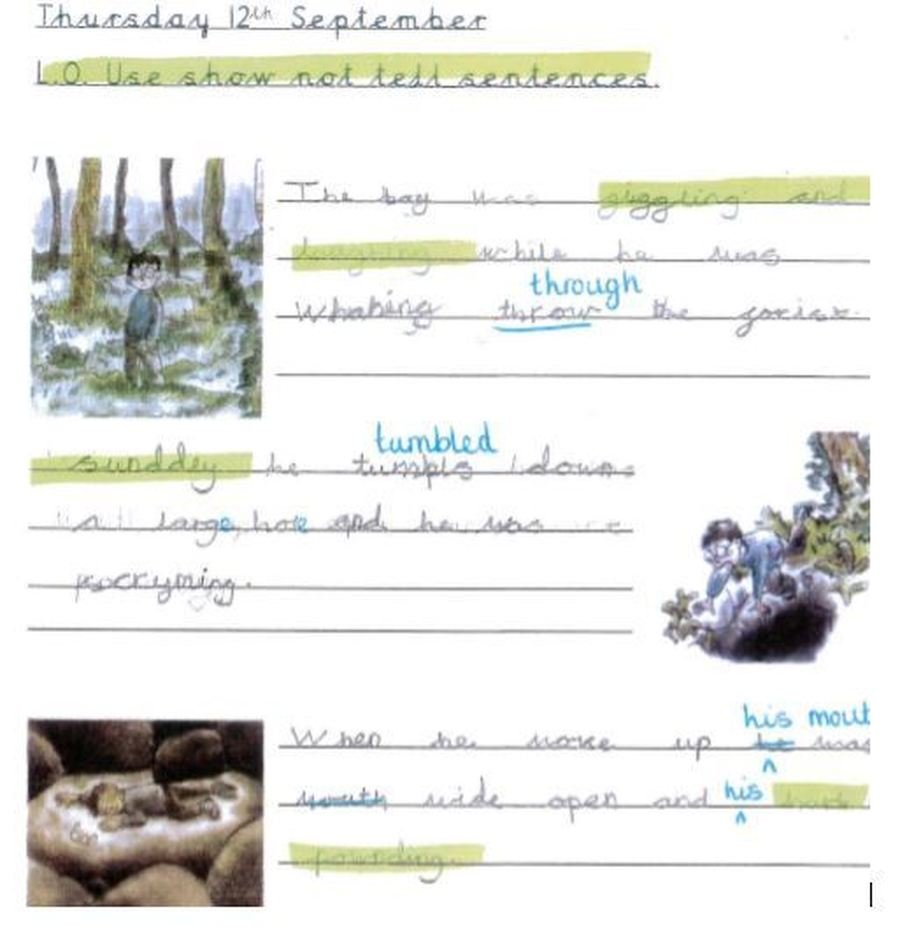 Children at Grimes Dyke will make at least good progress in writing from their last point of statutory assessment or from their starting point in Nursery.
Please click here to read our Writing Policy for more information about how we teach writing