Languages
Ethos
One language sets you in a corridor for life. Two languages open every door along the way.
– Frank Smith
Learning another language is not only learning different words for the same things, but learning another way to think about things. – Flora Lewis
We believe that the ability to speak another language is an invaluable skill. Research has shown that the earlier children learn another language, the better they are at speaking it. This is the reason why Grimes Dyke pupils are being taught French from Year 1 onwards. Our French curriculum gives pupils the opportunity to grow a love for languages and develop linguistic skills which, if pupils pursue with language learning in higher education, will enable them to travel, study, work and live abroad.

What we teach
To teach the National Curriculum for Foreign Languages

To make cross-curricular links enabling the embedding of linguistic skills and cultural knowledge.
We follow the National Curriculum and make cross-curricular links wherever possible. The learning objectives are taken from the Framework for Languages document. As these are meant for Key Stage 2, we have been spreading them across both stages, allowing Grimes Dyke pupils time to revisit previously taught skills and deepen their understanding. French is currently taught weekly for one hour in Key Stage 1. For Year 3-6 classes, French is taught over 4 half terms, in hourly lessons. Current units of work across KS1 and KS2 can be found on the school's Long Term cross-curricular plans. These are then used to produce Medium Term and Weekly plans.
How we teach
French is taught during PPA by the French Co-ordinator, who is a native French speaker. The French Co-ordinator is responsible for monitoring and evaluating the curriculum provision, ensuring that high teaching and learning standards are met, in line with the National Curriculum. The French Co-ordinator keeps up to date with current research in language teaching and learning. The introduction of Talk4Writing and Mastery approach in French planning have been extremely successful. A big focus is placed on phonics and correct pronunciation. In Key Stage One, the emphasis is on developing the pupils' speaking and listening skills. We believe that if one doesn't know how to say something, they won't know how to write it.
Lessons are engaging and offer a balanced range of listening, speaking, reading and writing activities. Links with a primary school in northern France (Allonne) have been established to provide subject enrichment and an additional purpose for learning French.
We are soon going to be starting a Young Interpreters group, speak to Madame Vastel if you are interested in taking part.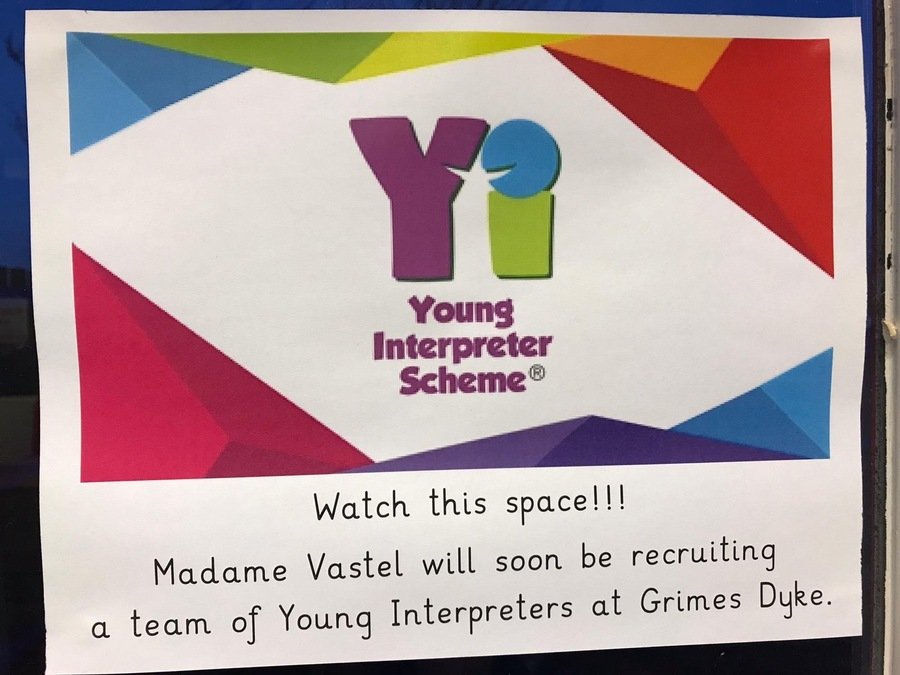 Check out these videos of French homework children have sent in!
French homework February 2020. Amazing, well done!
Goldilocks and The Three Bears, tres Bien French homework
The French Story. We have some outstanding French speaking pupils
French homework video clip March 2019 Tres Bien
This is our French homework La Galette, February 2019. There is some brilliant French pronunciation, Mrs Vastel is very proud of her French students and their homework.
We celebrated European Languages Day in September. Each class focused on a different language.